The Cove is Fredericksburg, Virginia's premiere waterfront wedding and corporate event venue. Nestled in the heart of the exclusive Fawn Lake community on the banks of the stunning Fawn Lake, The Cove at Fawn Lake Country Club is sure to wow your guests as they arrive. Our elegant Grand Ballroom offers a modern and luxurious open space with lake views on three sides, while the outdoor lakefront tiered lawn with flowering gardens and charming white arbor create a backdrop for your picture perfect romantic wedding. The Cove is and truly Fredericksburg's best kept secret.
weddings, ceremonies & celebrations
The Cove offers several indoor and outdoor options to suit your needs including a flexible ballroom space, covered veranda, and a beautiful event lawn for wedding and vow renewal ceremonies or intimate gatherings. Guests will undoubtedly be charmed by the views of Fawn Lake, creating the perfect backdrop to compliment any occasion.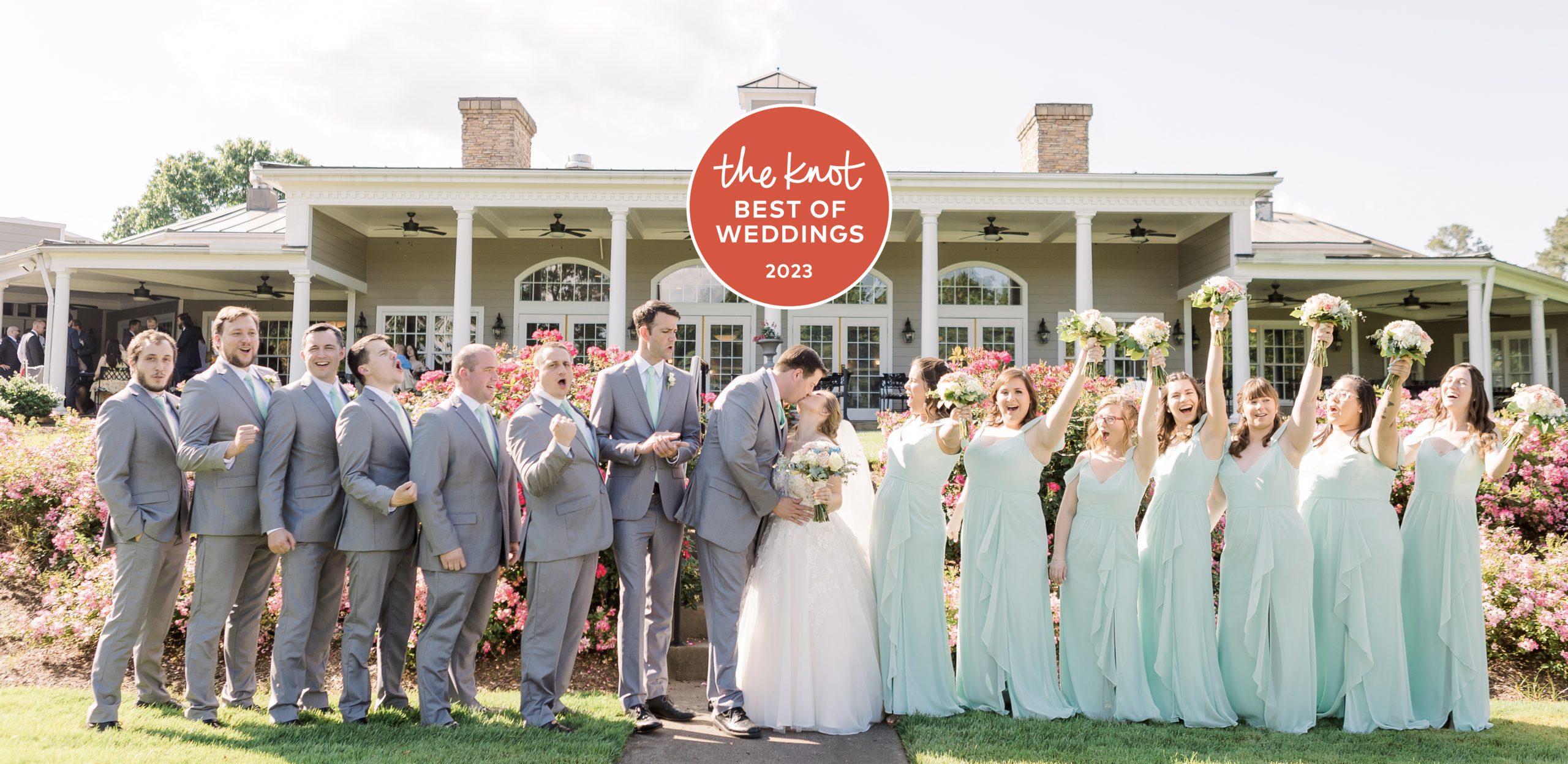 corporate, civic & private events
Whether it's for a large corporate dinner, fundraising event, or sponsored golf tournament, The Cove at Fawn Lake Country Club offers unrivaled upscale amenities, 20+ years of event experience, comprehensive personalized event management services, and all the necessities to ensure your event is tailored to your specific vision.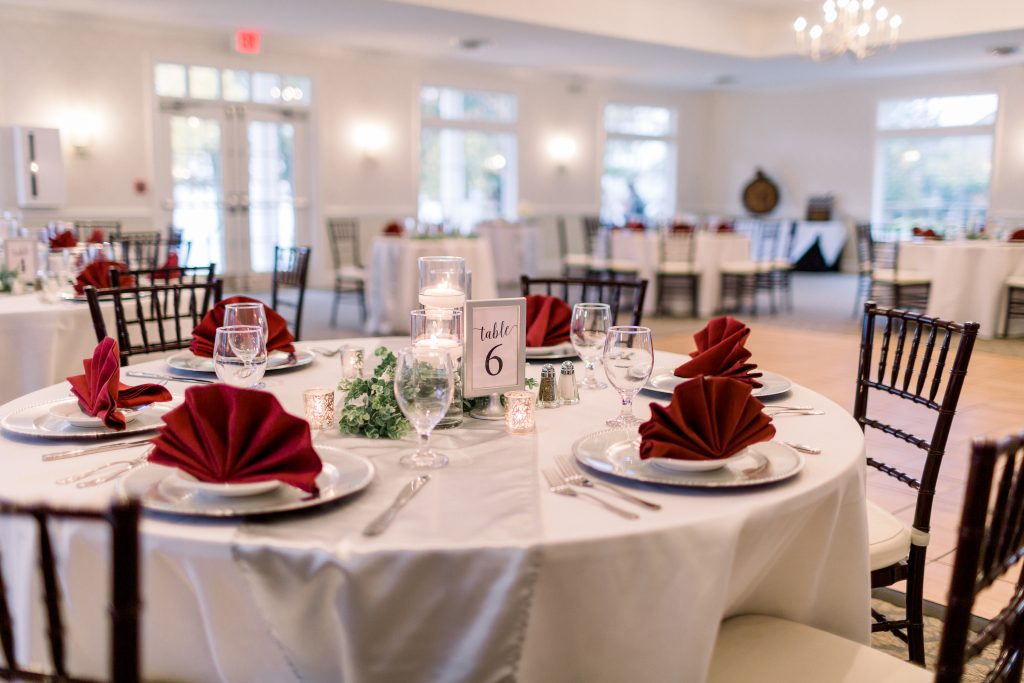 Thank you, Fawn Lake Country Club, for making my sister's wedding day a dream come true. From start to finish, the day was perfect. The lake was a stunning backdrop for the ceremony and I cannot put into words just how absolutely beautiful the landscaping is. The reception was held inside and was just as beautiful. The staff went above and beyond to make sure everything was exactly as my sister wanted down to the tiniest details.
The Cove at Fawn Lake is the BEST place we could have ever chose for our special days… Heather is AMAZING and she honestly puts her heart and soul into planning and making sure your day is exactly what you want! Jessica was amazing too making sure everyone was comfortable and doing ok. Their food there is AMAZING! They accommodate any choice you may have and it never disappoints! I wish I could have this day over and over again because it was magical and that is because of Heather, Emily and Jessica and soo many more that made our day so special! Beautiful waterfront makes for gorgeous pictures and beautiful memories!​
Not only did we fall in love with this beautiful venue after looking at countless others, but the wedding coordinator, Heather Allen, was amazing! First of the all, the venue is in a wonderful location in a gated community. The lake views surrounded by mature trees, birds, and landscaping create breathtaking wedding photos. The reception area has a great layout with a dance floor and table/chairs that can be revised to your liking.​.. ​My spouse and I both got great vibes at this venue and knew this was the spot for us. The food was amazing too! Our friends and family raved about it.​
The Cove at Fawn Lake was amazing for our 9/5/20 wedding! We toured many venues prior to selecting Fawn Lake and could not be happier with our decision. It had all aspects we were looking for: a waterfront ceremony space facing the lake, an outdoor cocktail area/patio and an indoor reception area for dinner and dancing the night away. The groom and groomsman were excited to have their own space to get ready as many venues have no special area for the men! Jessica Hewlett and her team were outstanding to work with from day 1 until the last beer was served at the end of the night. She was responsive to all questions/concerns throughout the process, provided great insights and was an absolutely wonderful day of coordinator! The food was phenomenal at the tasting and was exactly the same for dinner yet on a larger scale. We cannot stop talking about how great everything went! Our family and friends were thrilled with the day. Every single detail was perfect. Thank you to The Cove at Fawn Lake for helping us have the best day ever!
We have so much to be grateful for to Jessica Hewlett and her wonderful team at the Fawn Lake Country Club! There is absolutely no exaggeration when I say that they made our wedding ceremony completely magical and nothing short of beautiful and elegant. Literally, she helped us plan our wedding in a matter of days! My fiance and I were scrambling to find a new venue to hold our small ceremony after learning on short notice that his close family members would not be able to travel to our original location/venue. After our very first meeting with Jessica, everything fell into place. Even with a few hiccups that arose unexpectedly (though not surprisingly when it comes to planning a wedding), Jessica ensured she would do everything she could to promise us a beautiful wedding. First and foremost, she worked with us on pricing. With the current climate of being in a world pandemic and working with a next-to-nothing budget, our ceremony far exceeded our expectations, all thanks to Jessica and her team! The Fawn Lake Country Club is nestled beautifully, overlooking the serene lake that can guarantee a perfect photo op! Jessica set up beautiful chairs on the lawn outside of the Harbor Club and the reception took place in their brand new upscale restaurant, The Cove. Jessica also put us in touch with a local florist who designed our venue that undoubtedly elevated the elegance of our ceremony and reception! Overall, we cannot stress just how magnificent Jessica and her team were! She promised us nothing short of a perfect small wedding ceremony that was planned in just a few days. We HIGHLY recommend the Fawn Lake Country Club!
We were fortunate enough to finally tie the knot at The Cove on August 15, 2020 after a few rounds of cancelled plans at our original venue. Our wedding day at The Cove was so incredibly wonderful, we found ourselves asking why it wasn't our first choice to begin with. The venue and grounds are simply stunning. Everything is kept in absolute top shape and meticulously cared for. The ballroom is simple and classic in the best way. It is full of windows and light and is the farthest thing from a stuffy, hotel ballroom. The landscaping surrounding the outdoor ceremony location overlooking the water is so lush and full of color that even with the grey skies, our photos came back looking like we got married somewhere tropical. Due to the ongoing pandemic, we decided to keep our ceremony small, intimate and socially distanced. The staff at The Cove went above and beyond to make sure we all felt safe and cared for. The seating for dinner and the ceremony was exactly as we asked for to encouraging social distancing. We also appreciated how upfront they were about their own health and cleaning standards from the beginning. We decided to share our ceremony with the rest of our family and friends with the help of Zoom and we had no issues connecting to The Cove's internet. Their staff was more than accommodating in helping to make sure everything was setup and functioning. Everything went off without a hitch! Now for the best part – oh my goodness the food! Our guests are still raving about dinner and many have told us it was the best food they've ever had at a wedding. I can't say enough good things about the catering staff at The Cove. Truly, we didn't hear a single bad thing from our guests. Finally, our wedding day was as lovely and wonderful as it was because of the level of customer service provided by Jessica and her staff at The Cove. They truly go above and beyond to make you feel like royalty and to make sure your guests are taken care of. This was a level of care that we didn't realize we were sorely missing at our previous venue until we came to The Cove. With so much emphasis on having Pinterest perfect photos, this was a factor I wasn't prioritizing. It was serendipitous that we ended up at The Cove because it honestly was the missing piece. Jessica's pride for her job really shows in her attention to detail and desire to make sure your day is absolutely perfect. I can't say enough good things about this place and I highly recommend them for any wedding or function!
WEDDINGS, CEREMONIES & CELEBRATIONS | CORPORATE, CIVIC AND PRIVATE EVENTS
With the popularity of event venues like The Cove, we urge you to reserve your date well in advance. To learn more about our incredible packages and speak with our Private Event Manager, Jessica Hewlett, fill out our form or call us today at 540-972-6200, ext. 3, option 1.
Request More Information
With the popularity of event venues like The Cove, we urge you to reserve your date well in advance.