Our priority has always been to provide our guests with peace of mind during the planning process, including the menu selection. We encourage you to explore all of our dining and bar options, and will work collaboratively with you to create the perfect menu based on your taste and budget.
menu options
Our Executive Chef creates menu offerings that satisfy a multitude of palates. American, British, French, Italian, Mediterranean and Southern cuisines can be prepared to meet an array of tastes and dietary needs. For guests with dietary restrictions, our culinary team can create gluten free, lactose free, no pork, nut free, vegan or vegetarian dishes. This fare can be served in the following catering styles:
hors d'oeuvres
plated
action stations
buffet
tastings
cocktail receptions
desserts
bar options
The Cove at Fawn Lake Country Club offers our customers very flexible bar packages including signature drinks and champagne toasts. We'll guide you through the selection process ensuring that each cocktail, glass of wine or beer is one your guests will love. Per your request, the bar can be full or limited service, open or closed. Regardless, our trained and experienced bartenders take care of your selected bar service while you delight in the company of your guests. An optional portable bar offers a flexible solution to cocktail service in several locations including the front hall, grand ballroom or covered veranda. We look forward to making your night as spectacular as possible.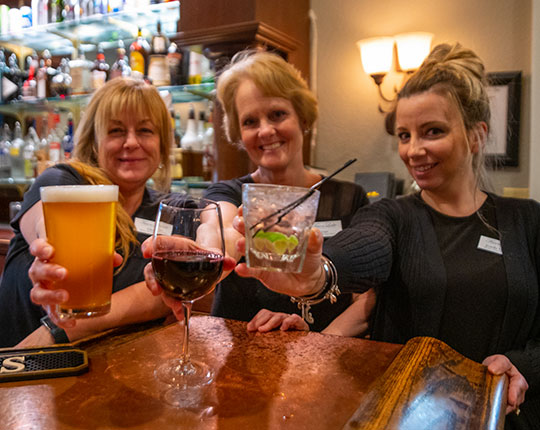 We pride ourselves in a guest-first atmosphere. Our expertly trained staff is committed to providing you with the best experience and are ready to take care of you and your guests. With their years of experience, our Management Team is here to make sure your event runs smoothly and all your guests are happy. You deserve a team that listens carefully to your ideas and executes your vision beyond your expectations, giving you trust and confidence as your dream wedding comes to life.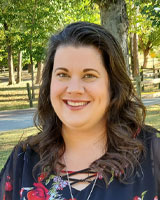 To learn more about our incredible bridal packages, please call to speak with Jessica, email or fill out our form below.
Jessica Hewlett, CWP | Director of Private Events 
540-972-6200, ext. 3, option 1
Request More Information
With the popularity of event venues like The Cove, we urge you to reserve your date well in advance.